This kaleidoscope of amazing goodies all come from one of my favourite places to shop, the legendary
Lazy Oaf.
This vibrant, brilliant design and illustration emporium will brighten even the darkest of days. I'll take one of everything please!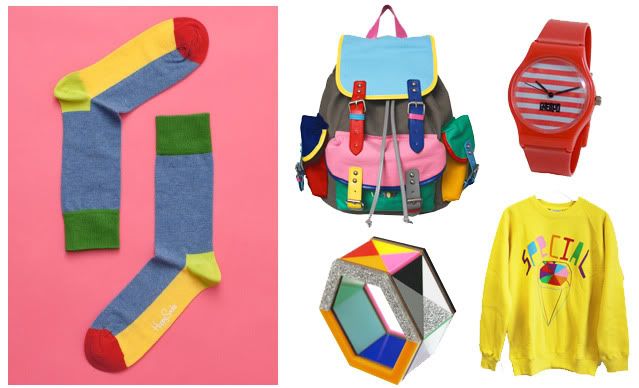 Treats:
Happy Socks, In The Mix Rucksack, Cheapo Analog Watch, Steven Shein Multicoloured Argyle Bangle, Special Girl's Sweatshirt.