For the past eight months I have been living and breathing bicycles whilst working as a producer for the
Bicycle Film Festival Sydney.
I have only just emerged, tired but utterly thrilled with the results of such an epic undertaking.
As well as participating in planning across the entire festival, I was lucky enough to work on a few extra special projects, including planning a street fair, throwing an amazing tropical themed bike party, and co-curating my first group exhibition,
Ride: Life in the Bike Lane.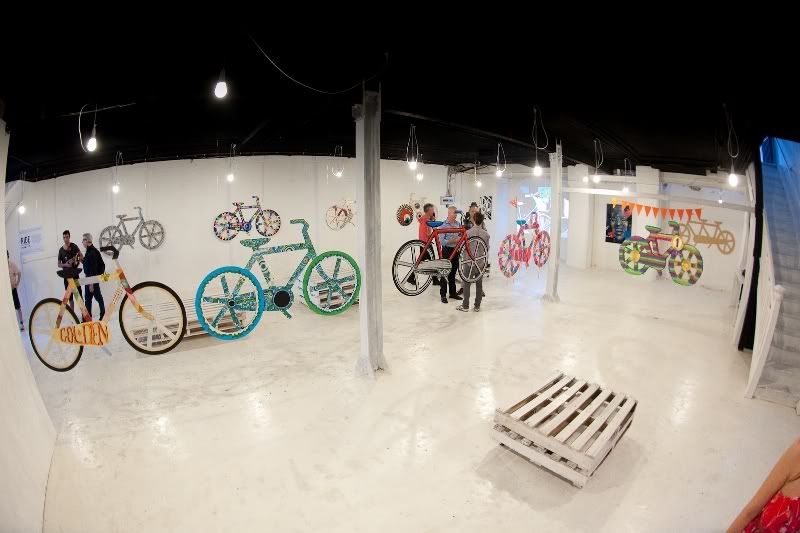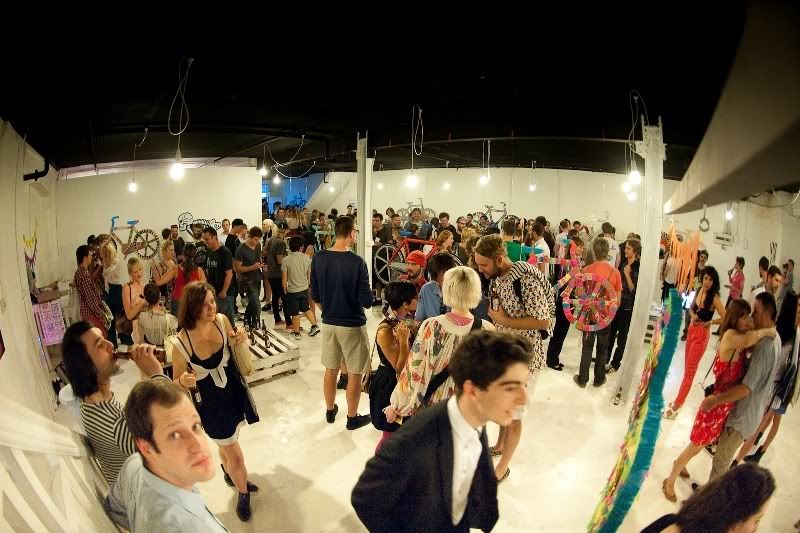 Photos by Brent Kerr.
The exhibition showcased the work of 20 Australian artists who were asked to customise a plywood bicycle in any way their hearts desired. I created a bicycle pinata for the show, filled with metallic glitter shards.
The lovely boys at
Skeleton Key
made this dreamy film of the event.
Our Summer Sprints party went down a treat, with leis, tiki pinatas, pineapple garlands, paper lanterns, cocktail umbrellas, tropical beachwear and calypso party beats, and featured roller races on stationery bikes, captured on film yet again in a kaleidoscope of colour by my friends at The Skeleton Key.
The Street Fair was festive, cute, and packed with eclectic stalls filled with handmade bicycle-themed treats, a tiny laneway bike polo tournament, lashings of bunting (essential for any event), bubbles, beach umbrellas, and beers.
I was very proud of the 40+ bicycle babes that joined us for the
Cute Commute
from the city to Bondi Beach, a leisure ride aimed at getting all sorts of riders to feel more confident riding on Sydney's roads. It felt amazing cruising to beach in a big group, with bells ringing, flowers heaped in bike baskets, and music playing from tiny boom boxes strapped to handlebars.
Helping to plan BFF Sydney was a really fantastic and rewarding opportunity for me. I'm a bit sad now that it's all over but I really can't wait to get stuck into a billion other projects that have been waiting in the wings!
More photos from this epic week can be found on my
flickr.