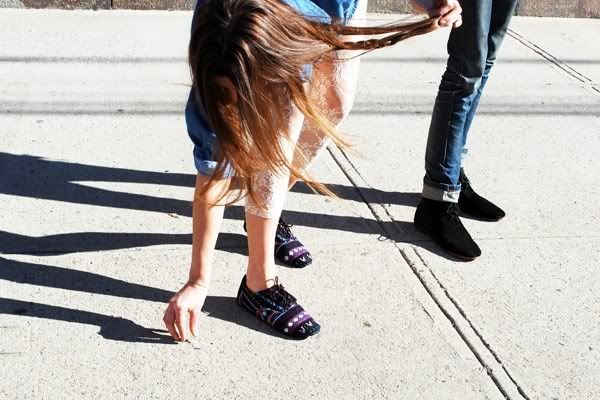 At age nine, after six years of classical dance training, I discovered the wonderful world of jazz ballet. What kid wouldn't want to wear bedazzled spandex bike pants, matching crop top, slap bands, and a glow stick necklace, whilst burning up the stage to Chaka Khan's Aint Nobody (90s remix)?! Yes plz!!
Along with this influx of neon glamour, I particularly enjoyed my jazz ballet shoes and their squiggly elastic laces in a variety of multicoloured shades and patterns – so much so that I wished I could wear them outside of dance class, where I imagined I would break into some truly Fame-worthy dance routine in a supermarket where the lights would miraculously dim, a disco ball would appear and a variety of seemingly civilian supermarket goers would all of a sudden be wearing matching outfits and performing synchronised moves.
So imagine my delight when, having sadly grown out of my jazzies long ago, I discovered
Osborn
shoes, a collection of vibrant, patterned jazzies and granny boots, each individually hand made from amazing repurposed fabrics by a small group of cobblers in the mountains of Guatemala. New hope that my flash mob dance dreams will truly become a reality!