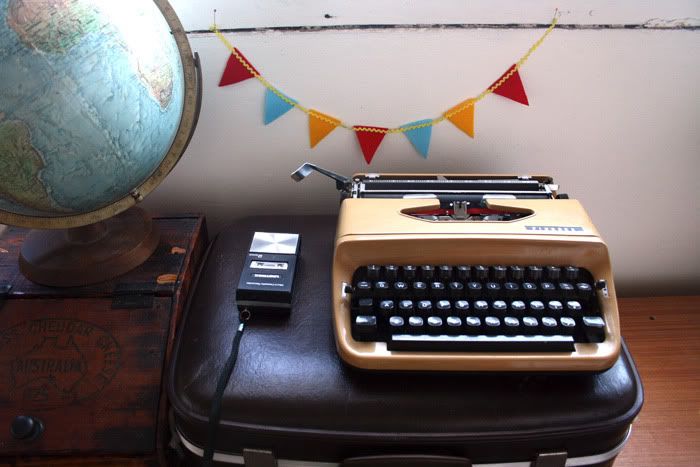 I thought it might be fun to share a tutorial for the
miniature bunting
I wrote about a while ago. This project is easy to make and the result is super cute and perfect for decorating your favourite space or giving as a gift. To make my Mini Bunting print out the little
instruction sheet
I've made and follow the steps below: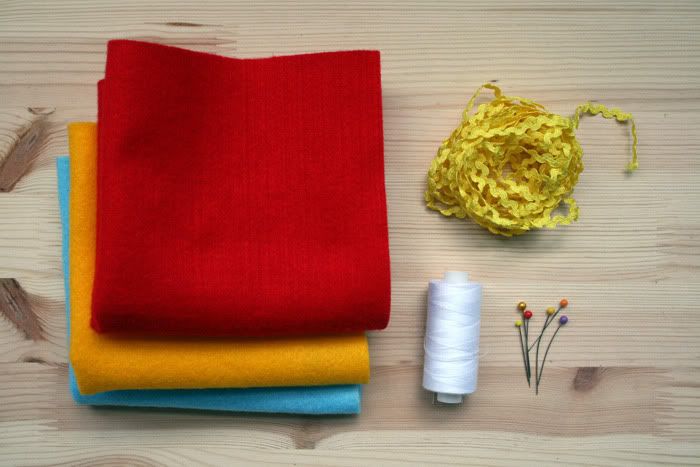 YOU WILL NEED:
Coloured felt
60cm ric rac (best kind of trim EVER)
Dressmaking pins
Sewing machine
Thread for sewing

TO MAKE:
1) Use the template from the
instruction sheet
to cut seven flags from coloured felt.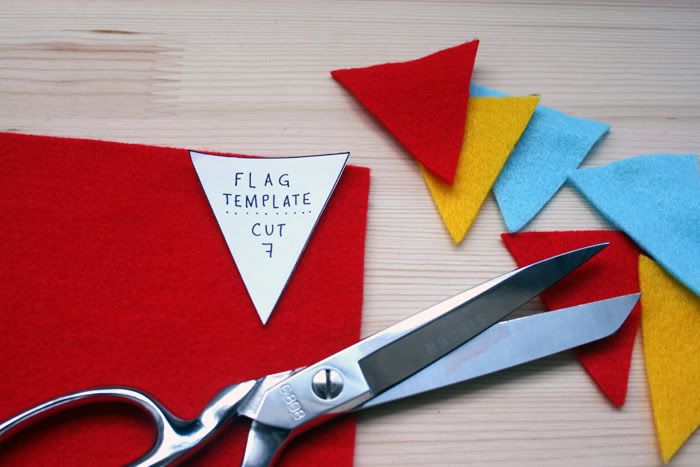 2) Place each flag approximately 2cm apart and pin the ric rac to the top edge of each flag. Leave 6.5cm of ric rac on each end for hanging.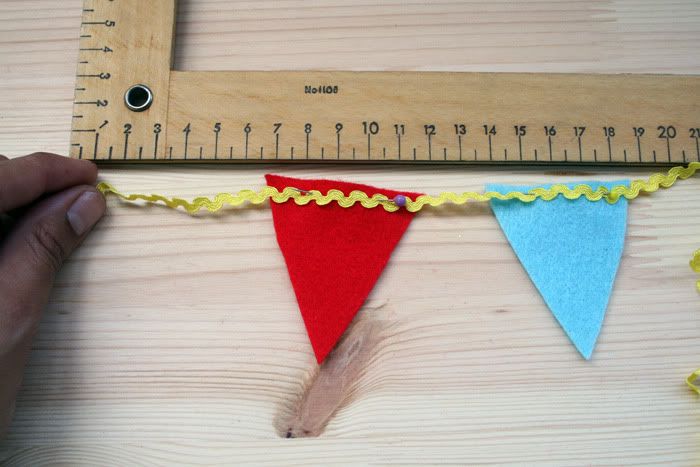 3) On your machine, sew each flag to the ric rac, carefully removing each pin as you sew. After affixing each flag, back stitch, snip your threads off then begin again on the next flag. This keeps the ric rac between each flag stitch-free!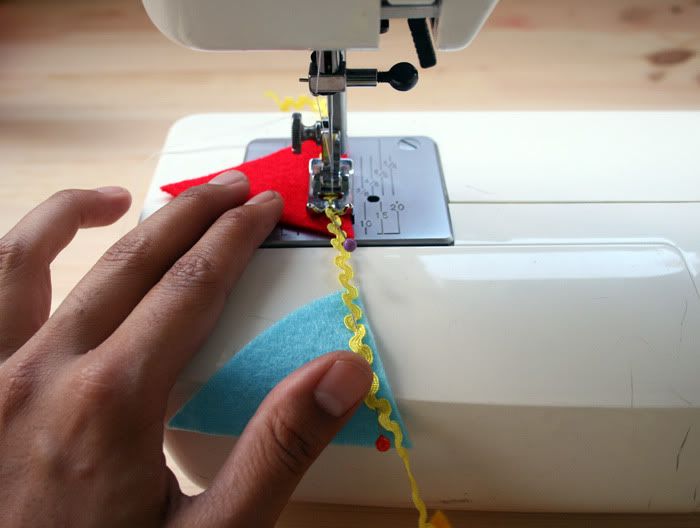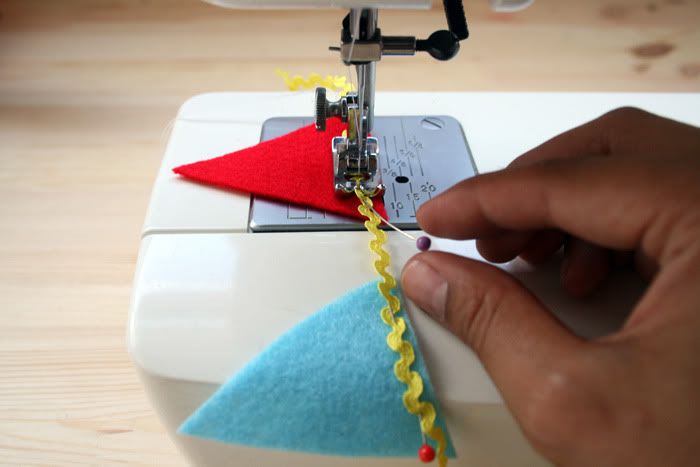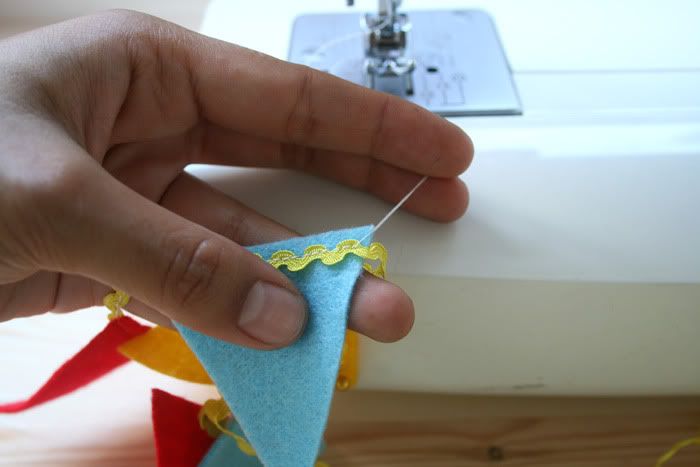 4) After you have sewn your bunting together, use colourful dressmaking pins or decorative tape to display your project.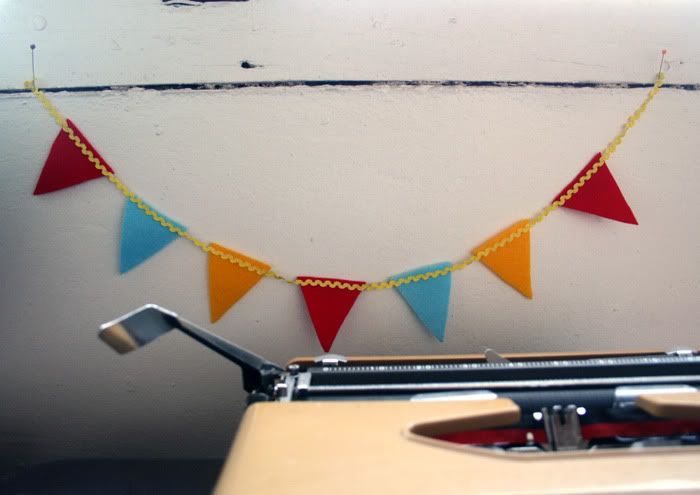 Have fun! xo