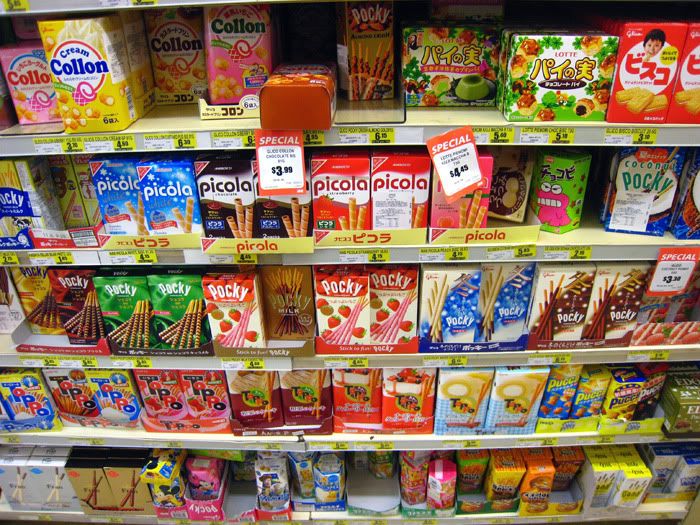 My friend
Dittmar
recently took me to a truly wondrous place, in fact, the place where dreams are actually made,
Chinatown IGA.
It's incredible that I have lived in Sydney for 4 years now and still have so much to discover about this terrific city!
Those of you from Australia will be familiar with IGA supermarkets - often filled with yummy produce from around the world. Chinatown IGA is GIANT (you can actually get lost in there) and filled with every single thing you could ever hope or wish for in the realm of Asian foods. My mind was absolutely blown the first time I visited - it was a total sensory overload. There are jars of neon jellied things, endless noodles in every shape and size, bright and colourful packets of candies, row upon row of bottled goods, frozen dumplings, an entire section devoted to aloe vera drinks and many mysteriously wrapped unidentifiable treats, to name just a FEW. I was in awe of all the vibrant packaging, patterns, colour, and typography found in the aisles of this amazing place. I documented some of my favourites to share with you.