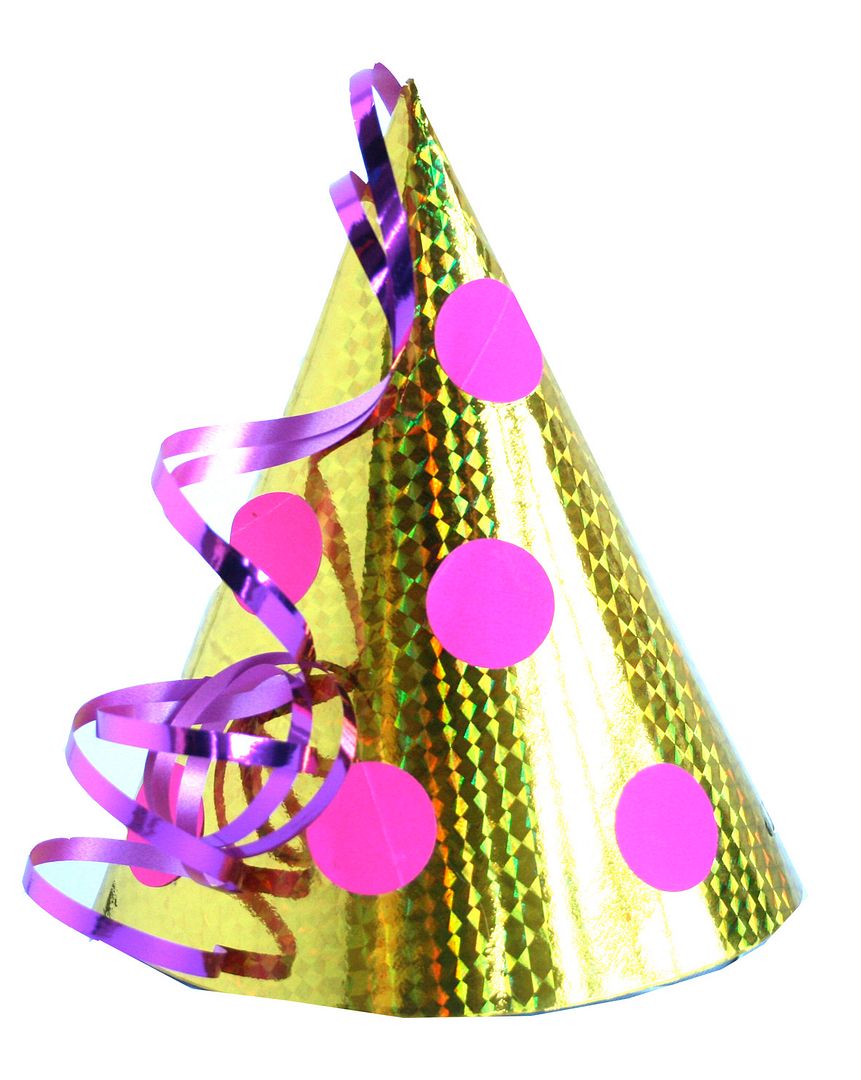 I love story telling. In particular, I find it fascinating to learn about the history of the every day treasures that people own. I thrift shop a lot, and it's always fun to imagine where the amazing things I find originally came from - who owned them and why were they given up? Inspired by this, I'm going to do a little segment here where I share some of my favourite things and tell the story of where I got them. I would love to hear your stories too.
This is a collection of party hats I made two summers ago for what was meant to be an ambitious craft book, but didn't quite come to pass (it might still in the future!) I have a weakness for anything hologram-y and metallic, so when I found the original hats in a party warehouse, I knew I had to use them for something. I was going through this huge phase where I was making exotic and ridiculous head pieces to wear to various events so I was very inspired. These included but were not limited to the following: a giant present, a fully decked out Christmas tree, a mini Carmen Miranda fruit ensemble, and a gigantic puffy bow made from metallic lycra and black vinyl.
I stayed up all night embellishing the hats and some other props to take to a photo shoot the next day for my book. We shot in a friend's warehouse and it was stinking hot. Everyone was hungover and didn't much want to be dressed up in the silly things, but I secretly think they loved it. The shoot looked fabulous and I ended up using the hats and one of the photos in my Party Craft zine, so they finally got their time to shine, even though sometimes I secretly wear them when I'm at home alone - it makes doing the dishes so much more fun.