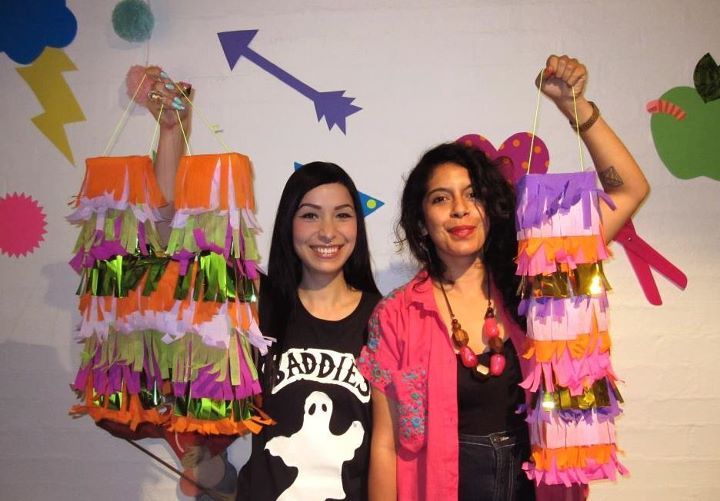 I spent the weekend moving into my little shop. On Monday I had a craft club in-store with some friends. Here's Kat and I with a pinata set that we made.
I'll be selling custom-made letter pinatas in my shop which are perfect for parties, presents, or just because you want one hanging in every room of your house.
PINATAS FOR SALE
If you fancy a handmade one-of-a-kind pinata set they cost $25 per letter unfilled and $30 per letter filled (with lollies, confetti and treats). You can choose the colour scheme, or I can surprise you! To order a set,
email me
, or visit us in the shop.