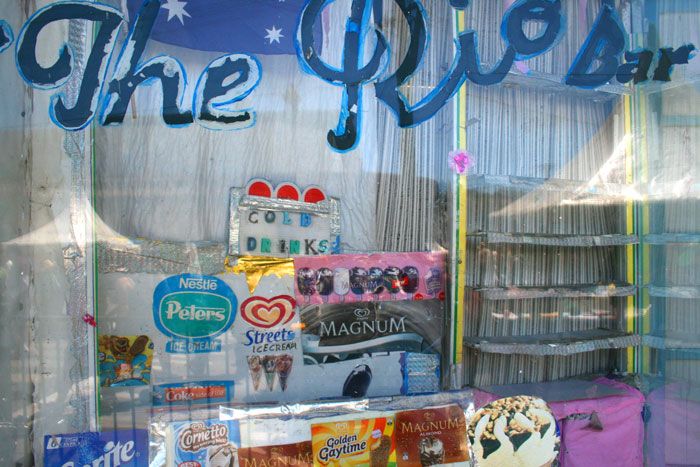 Welcome aboard my personal tour of the best places ever. This is The Rio Bar, which I discovered last Spring. It is an old school milk bar and lolly shop in Summer Hill, Sydney.
George Poulos moved to Australia from Greece in 1952 and opened this place with his dad. Now he is 89 and still works there, creates fucking incredible hand-made shop displays, and will make you a milkshake for $2.50. Everything about this place is legit - lollies in jars, candy bars, an old milkshake maker, and the cherry on top - the beautiful typography and kooky signage (often featuring metallic hologram contact, my favourite).
The best bit is that when George got interviewed about what his shop was like back in the day he said:
"It was basically like the Happy Days series, and I was the Fonz".
What a legend.