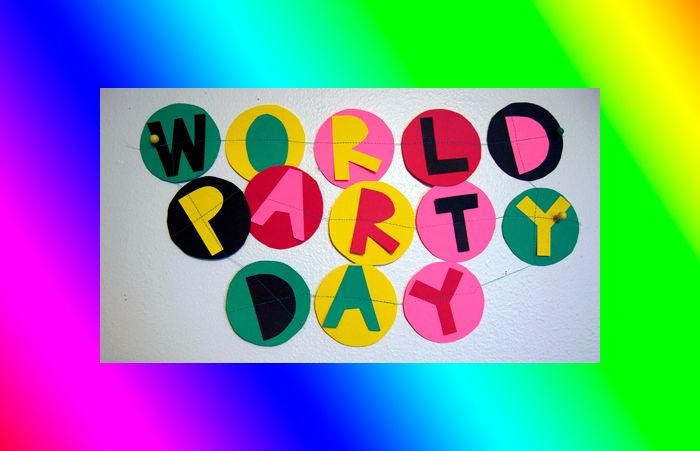 Glade is an artist and designer from Austin, Texas with a super cute website,
Glademade
. I've spent ages browsing the inspirational collection of creative finds on her
blog
. For
World Party Day
she has shared a really easy and quick tutorial that will bring instant cheer to any party - a sewn garland of paper shapes!
Check out Glades handmade wares in her Etsy
shop
or follow her on
Twitter
.
There are lots of ways to make a great banner, but the sewing machine is the easiest/quickest way for me. Here's what I do:
What you will need:
6 sheets of brightly colored cardstock
Pen
Scissors/cutting tool
Something circular to trace around (roll of masking tape, coffee mug)
Sewing machine with thread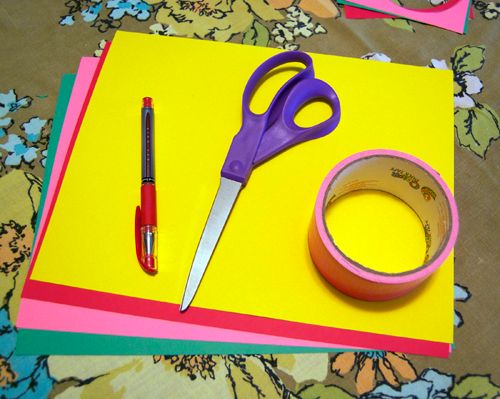 1. Stack your sheets of paper and draw 5 circles on the top sheet by tracing around your circular object.
2. Cutting all sheets at once, cut where you drew your 5 circles leaving you with a total of 30 circles. You will have a few extras in case of mistakes.
3. Lay out 13 circles that you will use for the "background circle" of each letter of the banner.
4. Cut out each letter for "WORLD PARTY DAY" out of the leftover circles. I cut each letter freehand, because I like the way it looks, but feel free to draw the letter on each circle before cutting.
5. Use your sewing machine to stitch each letter to it's background circle, no need to stop sewing in between, just sew the whole banner all at once! Tie the ends of the leftover thread, and it's ready to hang!