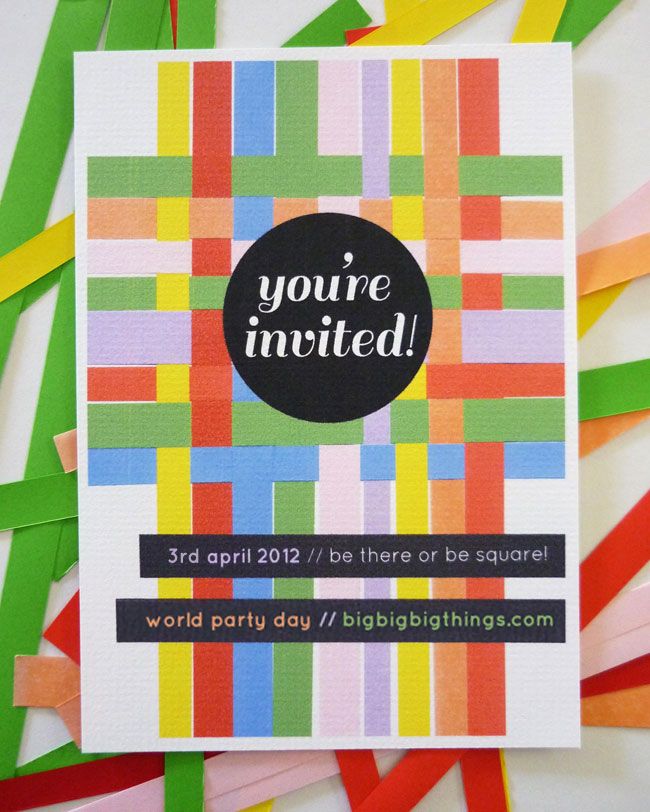 Our
World Party Day
project has officially kicked off! We have approached some of our most favourite bloggers to design DIY projects that will make your next party the most ultimate event, ever. Over the coming fortnight we will share tutorials for party food, decorations, gift wrapping and party outfits, to name a few. You can find out more about our project
here
, visit our
Pinterest
for party inspiraion, and
sign up
to receive WPD goodies!
It goes without saying that I'm BEYOND EXCITED to announce our first tutorial - a handmade invitation project by the talented Amy, creator of the wonderful illustration blog
Pikaland
. Based in Malaysia, Amy is the brains behind a whole array of rad creative projects like
Camp Pikaland
and
Pikabooks.
Check out her
blog
or follow her on
Twitter
and
Pinterest
.
Hi everyone! This is Amy from Pikaland and I'm going to show you how to create your own party invitations in conjunction with
World Party Day
!
For the past few days, I've been smitten with weaving – I'm reading up on lots of tutorials after I picked up a hand-weaving kit for kids at a vintage market last week and I've decided to implement a simplified version of weaving for my invitations. I love art and illustrations that have a crafty, hand-made quality about them, and so paper weaving seems like a perfect backdrop to the project! I had scraps of paper from the
Good to Know zines
lying around (I cut up those colorful bands by hand) and decided to put them to good use.
Materials: Strips of paper, box cutter, steel rulers (avoid plastic ones as you might cut yourself!), a scanner, printer and a computer with graphic software (I used Adobe Photoshop).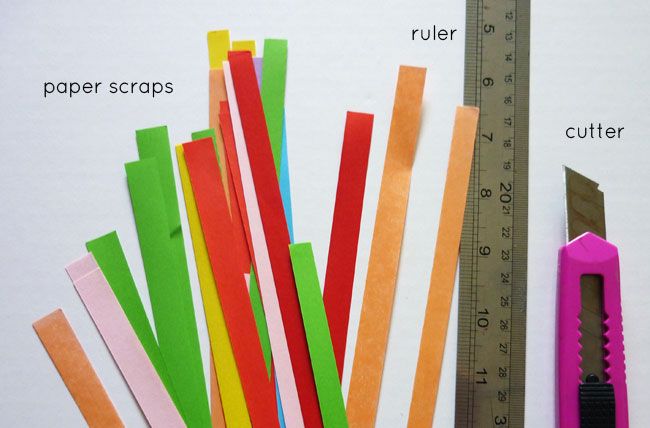 Step 1
Cut out strips of paper – they don't have to be the same width, just make sure that they're straight. I used a grid-cutting mat so I could get more precise cuttings without measuring.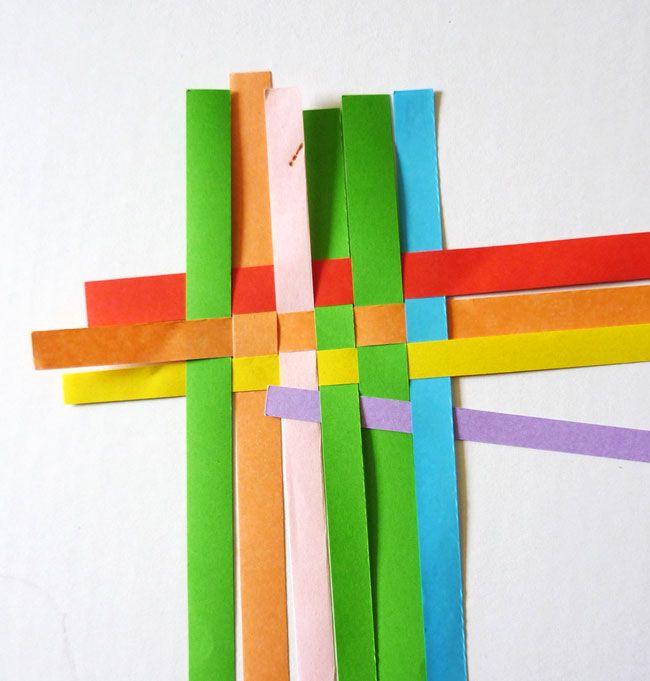 Step 2
Start weaving them together! This is pretty easy – the trickiest part is at the beginning when you weave the first few vertical and horizontal lines, but after that it's simple as pie!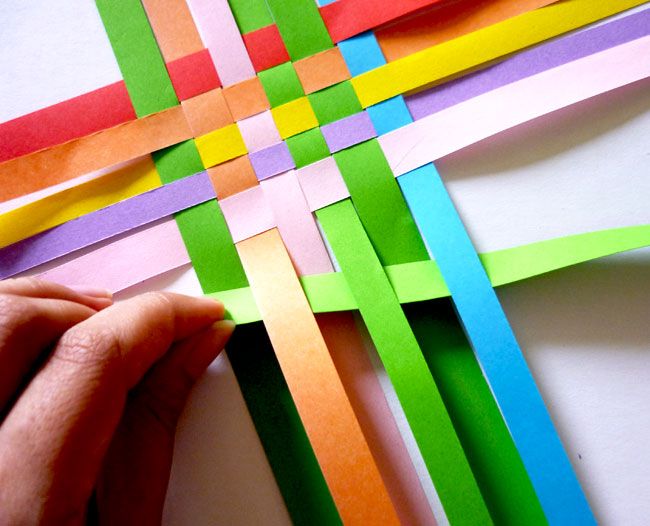 Step 3
Once finished, scan them into Adobe Photoshop (don't worry if they're a little warpy or inconsistent – it just adds to the beauty of it!) I've also added some simple elements to complete the invitation. I resized it to 5″ x 7″ , and the font I used for the "You're Invited" is Sail and as for the details, I used Quicksand, both of which you can download from
Google fonts.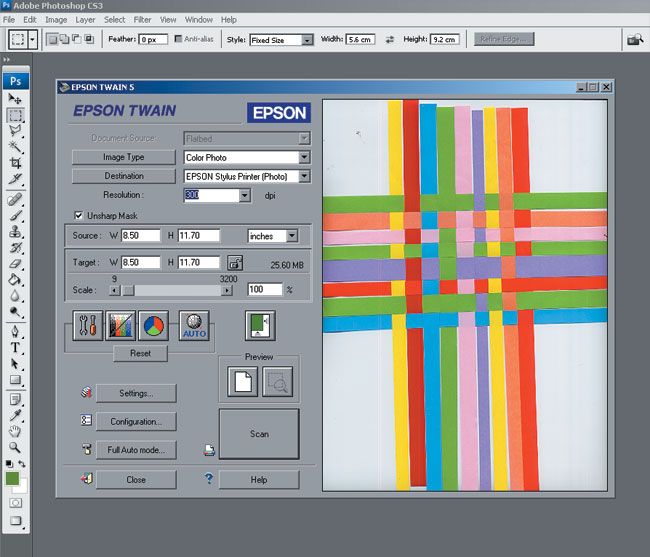 Step 4
Print the invitation out on thick Conqueror paper and cut away the edges (this is especially if the printer you have doesn't have an option for borderless printing! I decided that I liked a little white border around my invitation and just trimmed around it so that it was consistent.
I'm including a
hi-res downloadable PDF
where I omitted the party details (the one in the example has details for the world party day!) so you can just fill them out with your very own party details with a white pen (or you can use colorful pens with opaque gel inks).
Have fun!