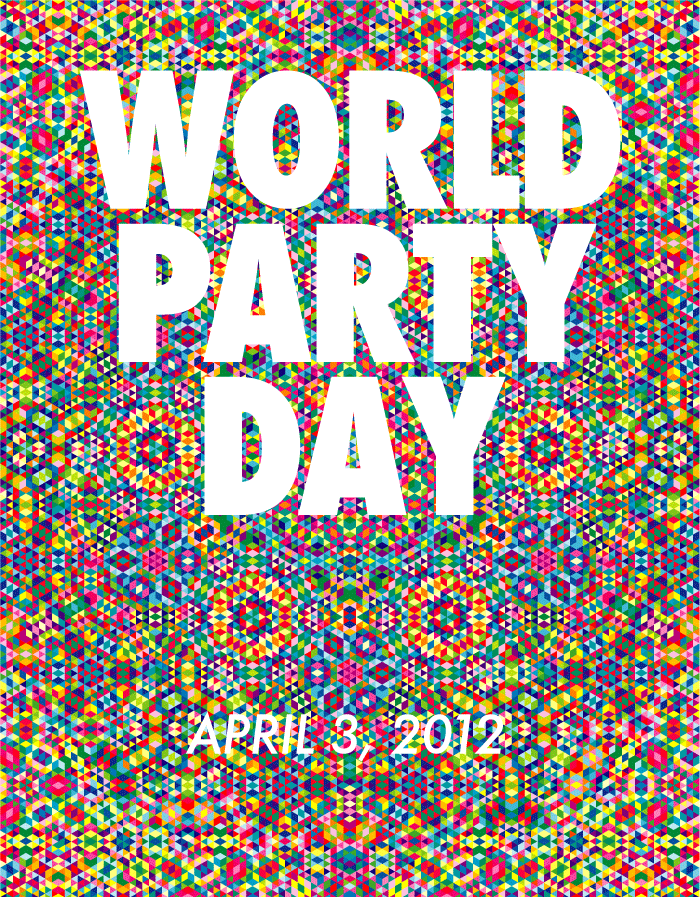 Aaah! I have been dying to post about this forever and now the moment is finally here. This is one of the most fun projects I have worked on in a while. I have teamed up with one of my FAVOURITE blogs,
BIG BIG THINGS
and the party experts at
The Adventure School
to throw the ultimate synchronised world-wide celebration for WORLD PARTY DAY on April 3 2012.
We have asked friends from around the globe to come up with brilliant new ideas and inspiration for this celebration, including some of our favorite artists, bloggers & internet legends:
Hank & Hunt,
Pikaland,
Jiggery Pokery,
Westervin,
Where the Lovely things Are,
and many many more.
The best bit is YOU get to participate too! You can:
Visit our
Tumblr
for visual party stimulation…
Tweet or Instagram your party and plans
#worldpartyday
…
Throw your own shindig with tips from our contributors…
Celebrate with us in San Francisco or Sydney…
Join our 24-hour virtual Google+ Hangout party!
Keep your eyes on all of our blogs in the coming weeks for World Party Day tutorials, inspiration and more. We are also making and sending out WPD badges and sharing an easy badge-decorating tutorial so that you're all kitted out for the big day.
SIGN UP HERE
if you want to get a button in the mail. And if you're really psyched, you can also
GET INVOLVED!
We are open to any kind of ideas anyone might have, no matter where you are. This is a worldwide collaborative project celebrating life, peace, and the art of celebration, so don't be shy! Pass the food and turn up the music, it's WORLD PARTY DAY!
Stay tuned for info about my WPD event...
Our mind-blowingly good poster was made by this legend: Paul Morgan