Our
World Party Day project
is coming to an end and it's been SO fun! As part of our series of
epic party craft tutorials
I made this easy DIY for floral swizzle sticks, perfect for topping cupcakes, stirring tiny cocktails, or glamourously removing party food from your teeth. Happy World Party Day!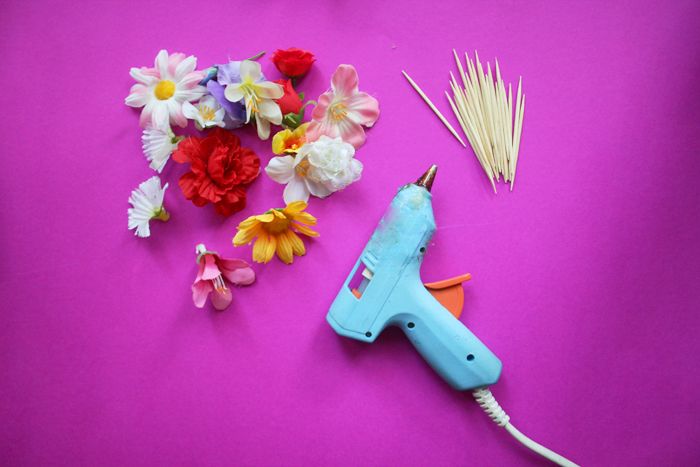 YOU WILL NEED
A collection of tiny fake flowers, with stems removed.
Toothpicks
A glue gun (please note, I have had this glue gun since I was 14 years old and it's still going strong..despite it's slightly mangled appearance!)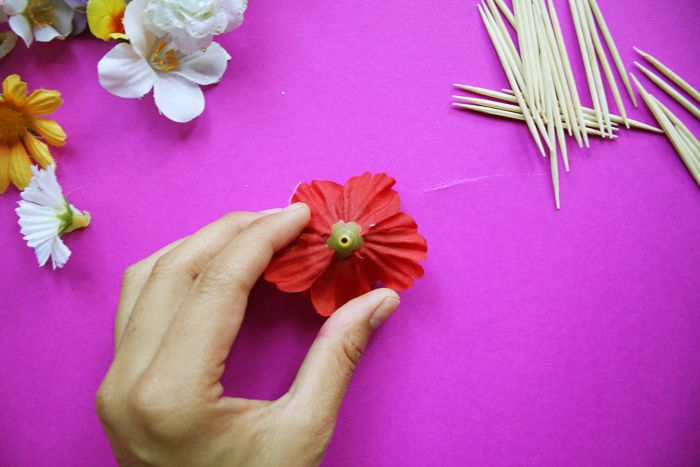 STEP 1
Gently pull each fake little flower off its fake little stem. When you turn it over you should see a little hole, the exact same width as a toothpick (how convenient!).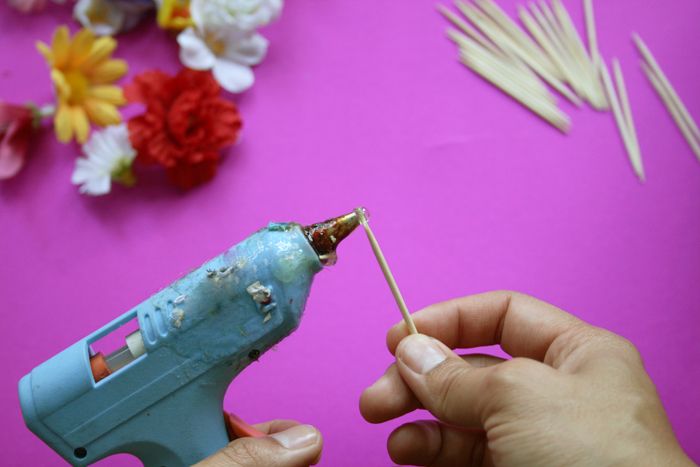 STEP 2
Using your lovingly aged glue gun, squeeze a dab of hot glue onto the tip of a toothpick and stick it in the hole on the back of each flower.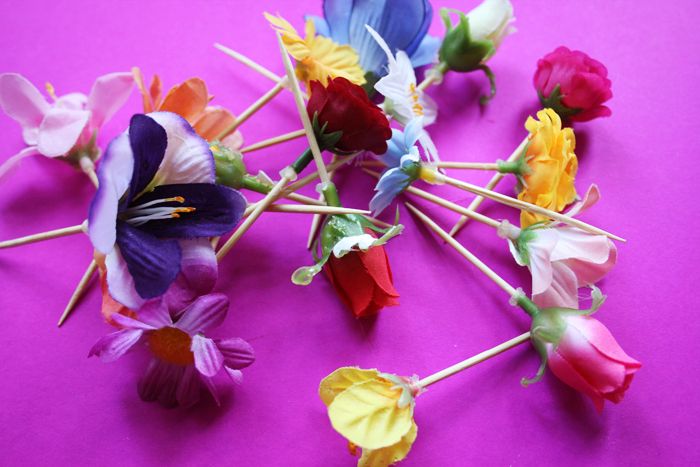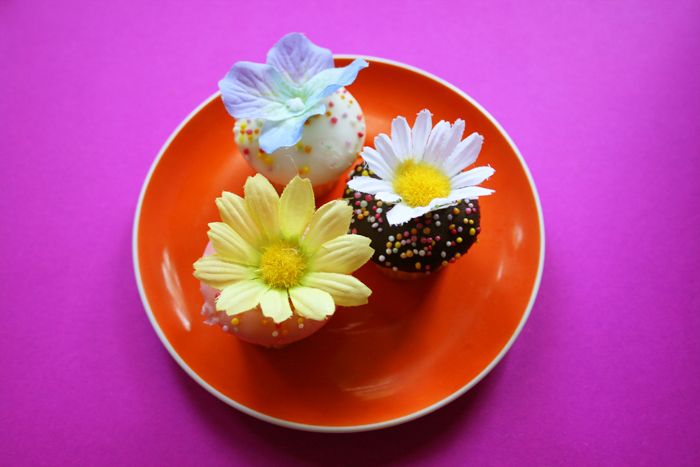 Make a collection of these cute swizzles and give them to a friend as a present, or make a huge batch of tiny cakes and press a swizzle into each one. The possibilities are endless!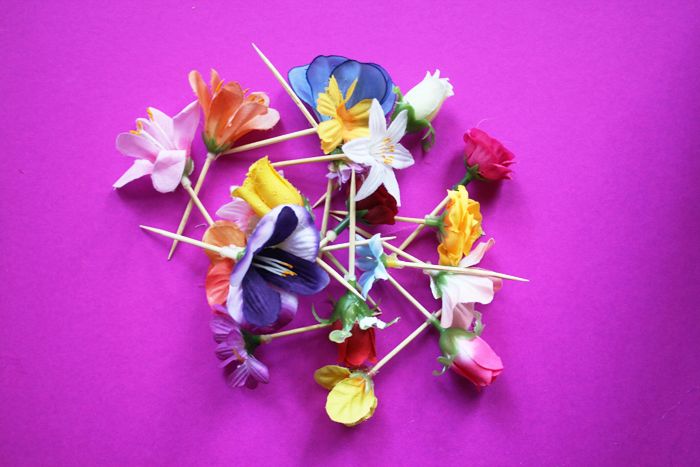 I would like to thank every one of our amazing bloggers for being part of this project. And I want to give a HUGE virtual hug and kiss to the amazing Aviva from
The Adventure School
(who I hope to have visit me soon) and to the wonderful Rebecca from
Big Things
, my sister across the seas, in party planning, and beyond. I'll be posting photos from my party picnic soon and some more great DIYs. Stay tuned for more party planning hijinx next year...