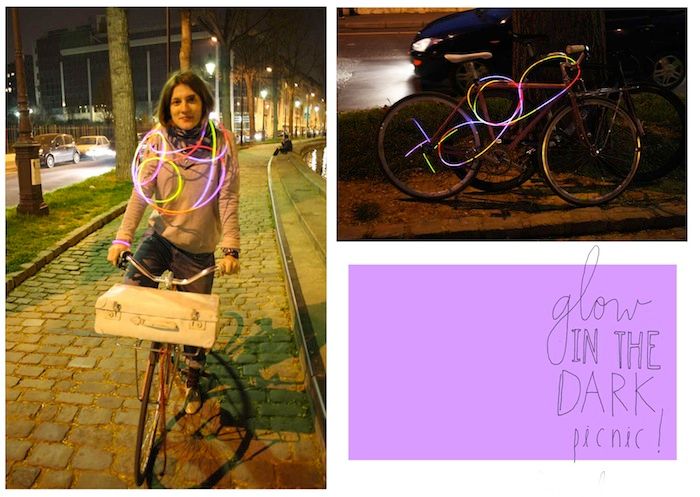 I have been meaning to post about the amazing Tifamade for ages, so this will be the first of many mentions of this incredible lady. Tiffany has her very own baked goods and sandwich business in Paris, making scrumptious treats and delivering them out of a suitcase on the back of a cute pink bicycle! And our bikes are almost twins! I was so excited to have her involved in World Party Day, making an extra special glow-in-the-dark picnic-on-wheels!
Check out Tiffany's top tips for the best midnight picnic, complete with yummy banh mi sandwiches
over here
. And find out more about her and her treats-on-wheels
over here.