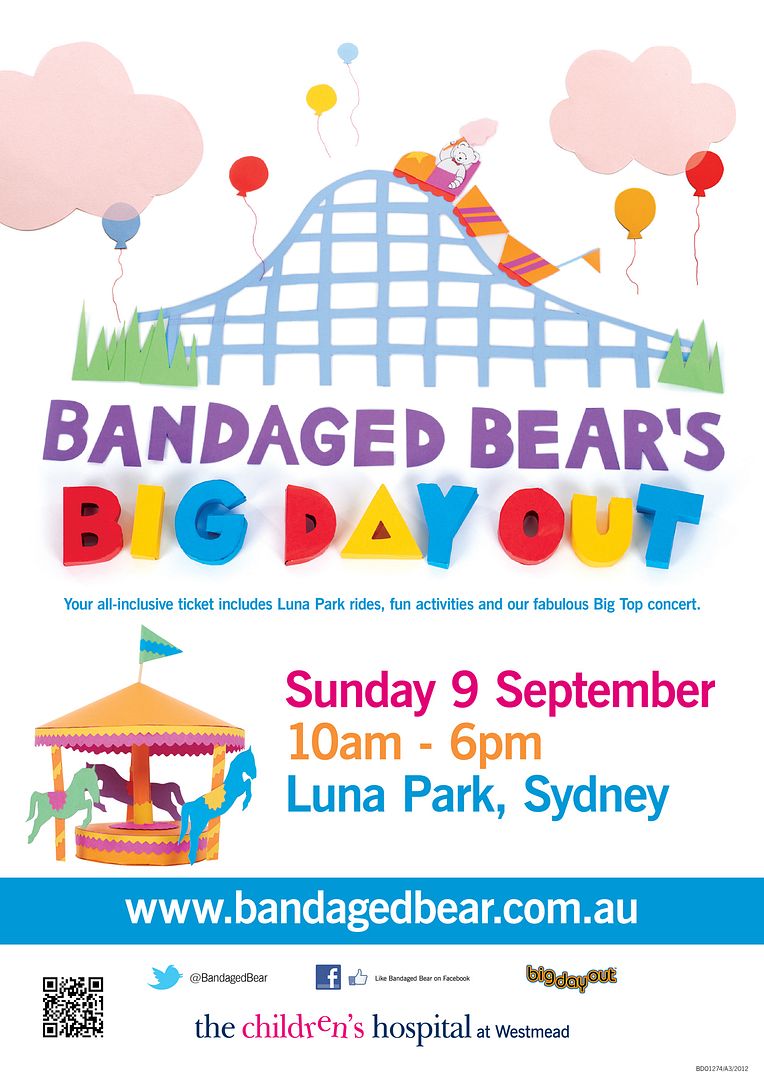 I'm currently working on a really fulfilling project for
The Children's Hospital at Westmead
. Bandaged Bear's Big Day Out is a fun-filled day out at Luna Park to show support and raise funds for all the good things the Hospital does. I've created a variety of paper craft titles and elements for the event, including some large 3D pieces to be launched on event day (Sunday 9 September at Luna Park).
I love working on projects that contribute to a good cause. The Children's Hospital is an amazing place - when I visited it recently I was really touched by all the work being done there and after being taken on a tour was delighted to discover a beautiful collection of art work hanging throughout the facility. It surprised me to find out that the Hospital is actually a registered art gallery. Pretty rad!
You can find out more about the event and purchase tickets
here.