I'll be playing some catch up on the blog over the next few weeks, filling you all in on what I've been making and doing since I last checked in. One exciting piece of news is that I've recently gone freelance for the first time ever! No more day job!! While this could mean more time at home to be distracted by things like the midday movie, and the new paddling pool my roommates and I just bought for our backyard, hopefully it will actually mean more projects, more productivity, and more craft fun all round.
Another exciting thing to report is my brand new venture - Craft Bike! I don't know why it took so long to combine the two things I am most passionate about but I finally did it and my new creative workshop on wheels was born. Craft Bike is a mobile craft club. You can book me and my lil' pink bike for your next event, and we'll come rolling up with everything you need to get your craft on. You can choose from a list of workshops, or we can work together to customise one for your event. It's all still in the early stages of development but I've hosted a couple of workshops, and this Saturday will be teaching a basic macrame Craft Bike class at Object Gallery, so come along!
(book here)
. Find out more about Craft Bike
here
, or
email me.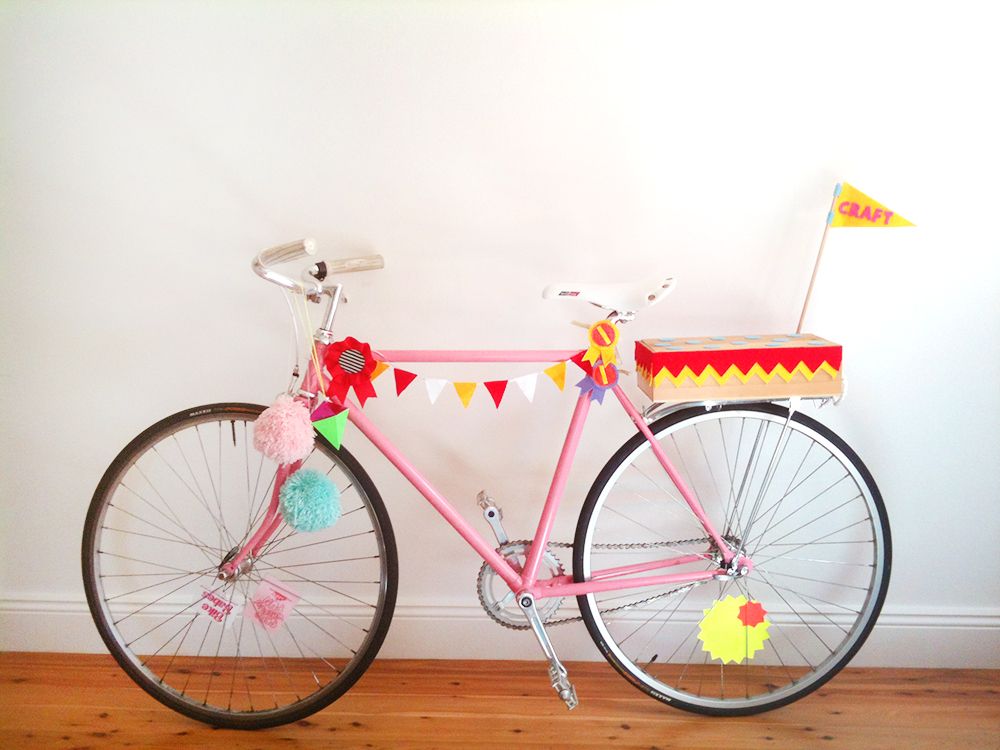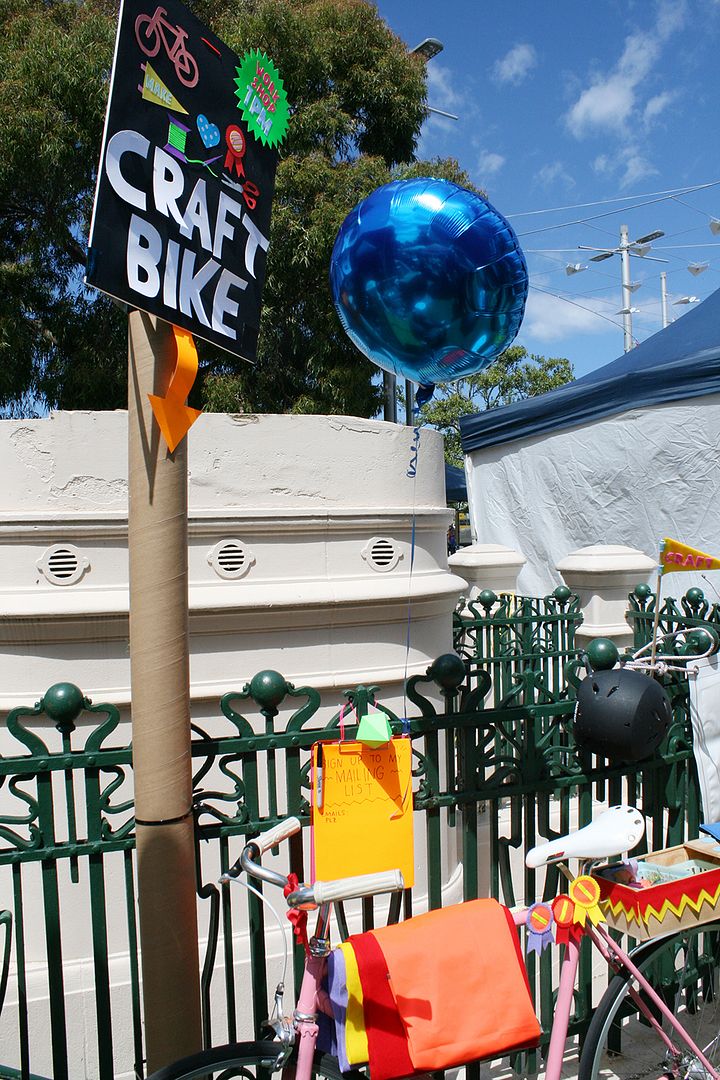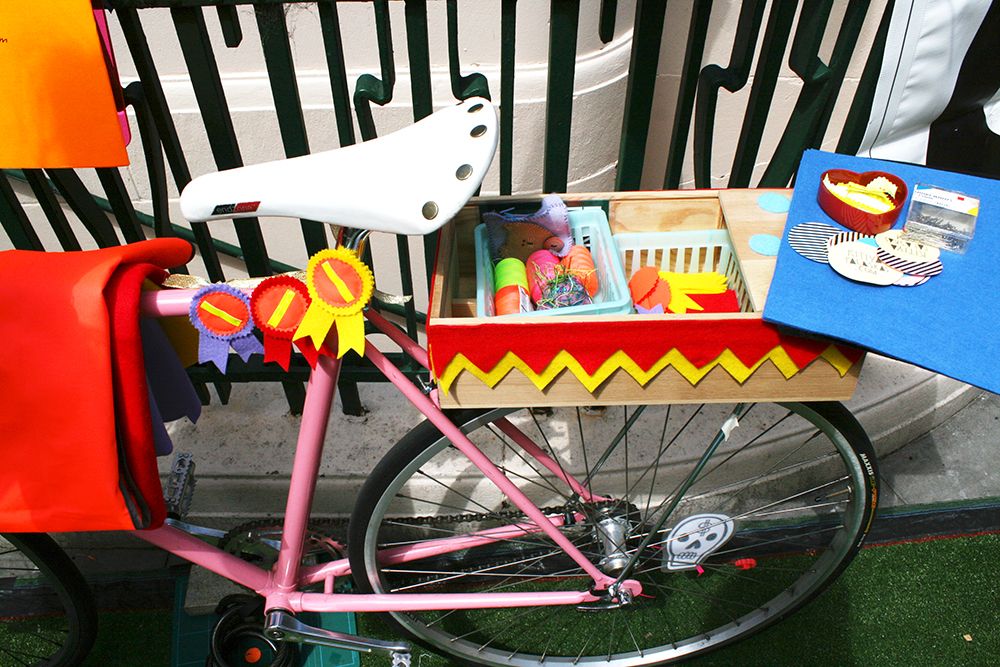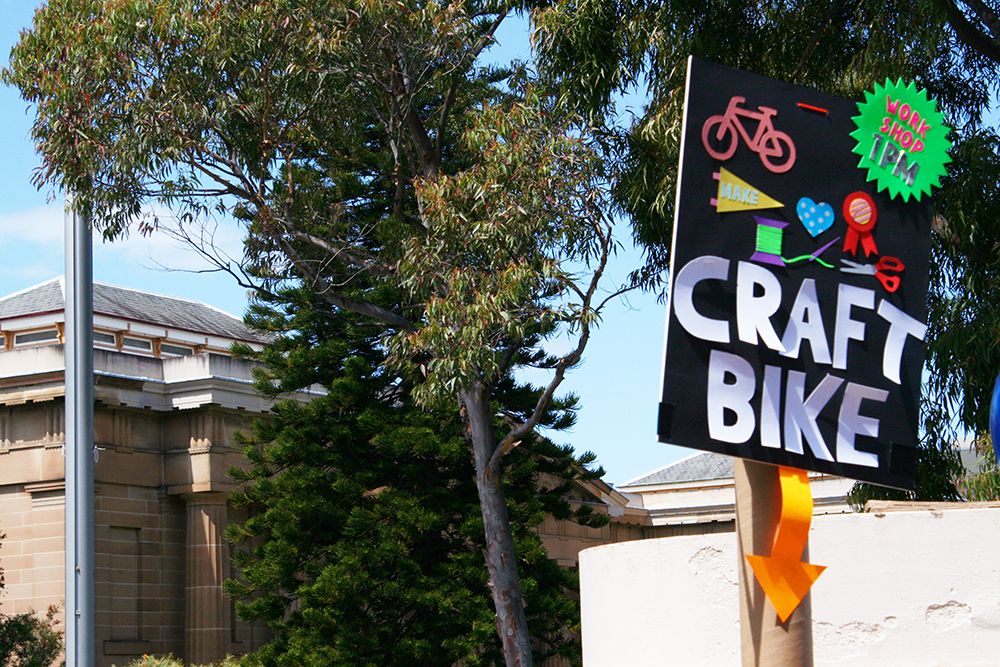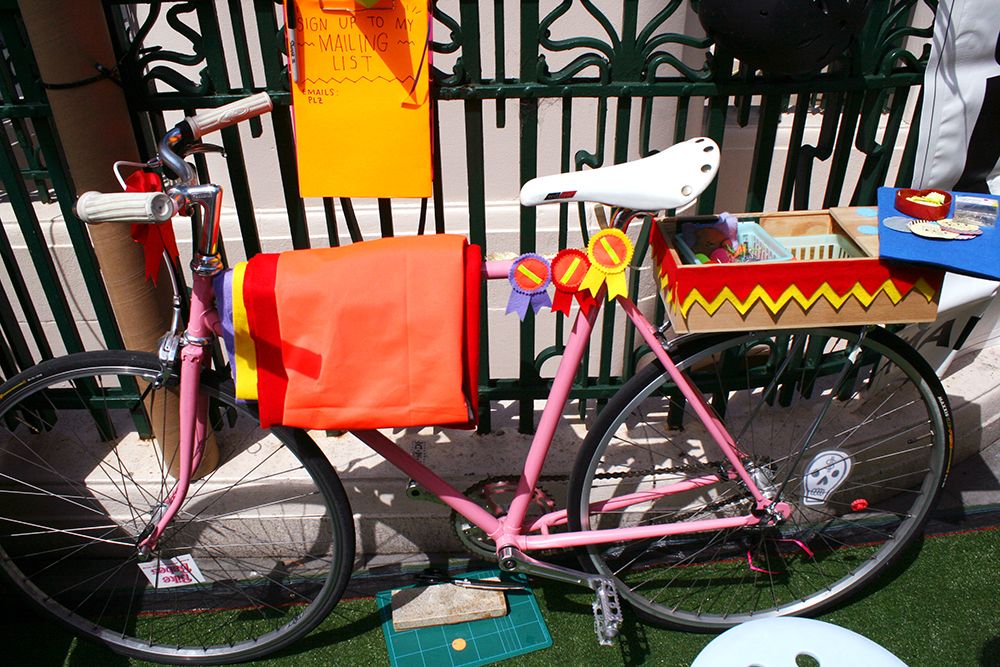 Images: Me