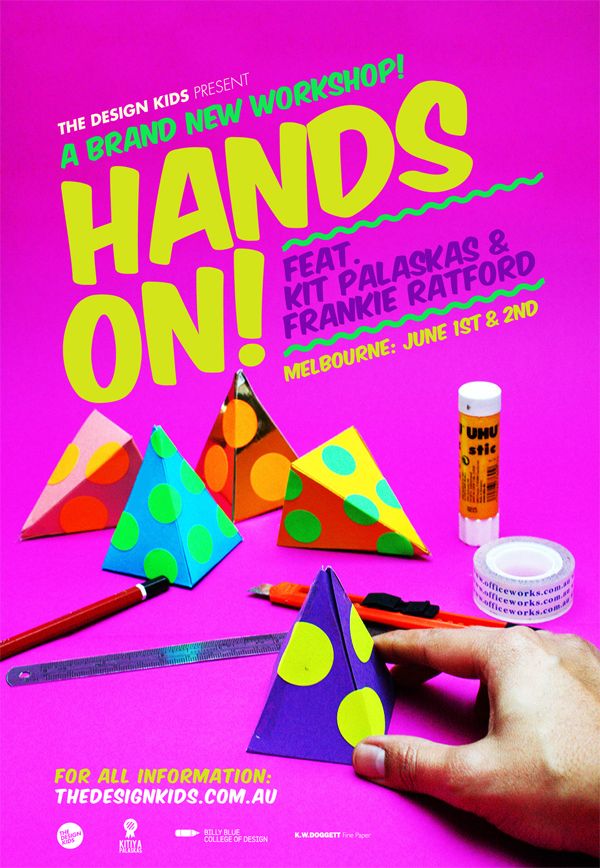 Is your folio lacking something special? Are you looking to give your work a unique edge? Do you want to take your creativity to the next level and experiment with hands-on design, away from a computer?
I'm teaming up again with the legends at
The Design Kids
, to bring you a new type of workshop - a dynamic day of construction, crafting, and the creation of tactile portfolio pieces, resulting in something super spectacular for your folio. To get a sense of what how we'll be working, check out:
Motherbird's Billy Blue branding, Moffitt.Moffitt's work for Raleigh Paper
, and
my own work
.
Included in the price of this full-day workshop: All materials (including paper, card, tools and craft elements) brainstorming sessions, construction and design tutoring, support and mentoring, design templates, a professional photographer who will shoot your work on the day, and guidance on how to combine your creation with type to create a finished design piece that will be the star of your portfolio. Yummy food and beers also provided.
Details:
Billy Blue College of Design, 595 Little Collins Street, Melbourne VIC 3000. 9am-5pm, choose either Saturday 1st June or Sunday 2nd June. Students need to show a student card on the day.
Get in quick, limited spots apply!
$75 per students, $115 per industry

BOOK HERE!!!